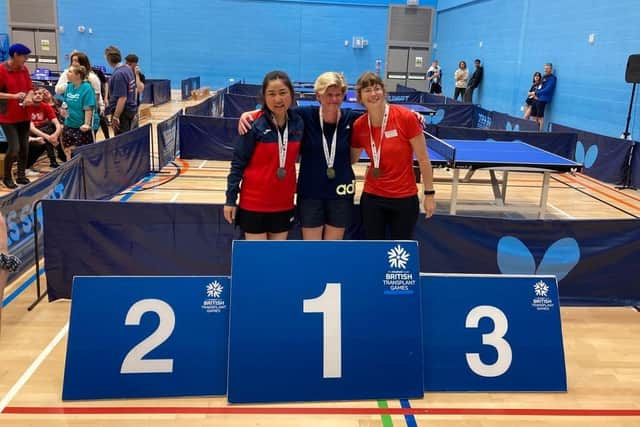 Twelve months ago, Miao Cowen was lying in a hospital bed in Newcastle upon Tyne waiting on life saving heart surgery. After 99 days in hospital, the Chinese native returned to where she now calls home in Belfast.
To help with her rehab, Miao was advised to take up sport – which meant in June she started playing table tennis and at the recent UK Transplant Games in Coventry, the 46-year-old won the silver medal and also picked up a bronze in the 3km walk.
Having relocated to Northern Ireland 23 years ago, she has since married to husband Stephen. Miao was diagnosed with cardiomyopathy, and over the next 20+ years her health would deteriorate, until she was accepted for a transplant in Newcastle, UK.
With her mums influence, Miao began to play table tennis to help with her rehab process, and found Glenburn Table Tennis club was local to her, so she got in contact with Neil and Herbie and got the ball rolling – and the rest is history!
Miao said "I'm very blessed for this opportunity, my donor and his family, all the NHS staff, the doctors, the nurses and the people from the club."
For the full report by the Newsleter, click here.