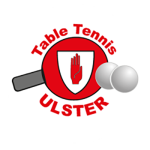 Irish Table Tennis Association Ltd
ULSTER BRANCH
Women in Sport
Table Tennis Ulster Women in Sport Mission is in line with Table Tennis Ireland – "Changing the Game for Girls" – creating a culture of sport among females!  This is a long-term process and Table Tennis Ulster endeavours to lead and support its members to promote women in table tennis and recognise female contribution in sport.  It also means building strong and mutually beneficial links with schools, clubs and local communities; enhancing partnerships with Local Authorities, other NGBs and Table Tennis Associations to develop collaboration and good practice.  We have evolved a strong structure and robust systems to achieve our ultimate goals – increasing female participation at all levels, empowering female volunteers, coaches, and leaders and producing female role models to inspire the next generation – "See Her, Be Like Her!  Above all, it is about getting females involved in sport, having fun, keeping active physically and healthy mentally, and making friends through sport – "From First Timers to Life Timers"! 
For more information on women in table tennis or how you and your club can get involved, please contact our Women in Sport Lead Co-ordinator

Jing Yi Graham
wis@tabletennisireland.ie
Female Lead Co-ordinator
TTI is delighted to have hosted our first in-person session as part of our Women in Sport Racquet Sports Coaches Leadership Programme today in National Indoor Arena! Today our participants took part in two workshops. First up was Performance Analysis presented by...
read more