Eight teams from five Ulster Schools travelled to Dublin on the 28th April 2022 to take on the cream of Irish Schools table tennis in the All Ireland Schools Table Tennis Team Finals.
read more on the Facebook page.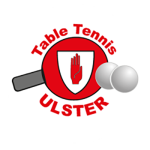 Irish Table Tennis Association Ltd
ULSTER BRANCH
Schools Table Tennis
Table Tennis Ulster offers various fun based training and coaching programmes in primary, secondary and special needs schools such as Active Schools and Youth Leadership Programmes respectively. For further information on these programmes please contact: participation@tabletennisulster.com
The competition pathway for schools in Ulster is organized by Ulster Table Tennis as part of its wider competition structure. Under the auspice of the Ulster Schools' Table Tennis Association there are two Schools Competitions – one for teams and the other for individuals. Primary Schools usually take part in regional qualifying heats for the main competitions with the regional winners representing their schools at the Ulster Schools' Competitions. The heats are held in January/ February. The main team competition is held in late February and the individual competition is held in late March each year usually at Lisburn Racquets Club. Winners of the team competitions will be asked to represent Ulster at the All-Ireland Schools' Competition in late April.
Table Tennis Ulster currently works with over 40 primary/secondary schools. We had 264 children participate in our schools' team competition in the 2021/2022 season and a further 182 children in the individuals' competition.
Regional and National schools' events are not currently subject to individual affiliation requirement. It is however a condition of entry that the player's school must be affiliated. The cost for affiliation is £15 for Primary Schools and £25 for Secondary Schools.
If your school would like to get involved, please contact:
Mr Norman McBride BA(Hons) – n5mcb@btinternet.com