Membership of Para Table Tennis Ulster (PTTU) gives you the opportunity to join an organisation which is dedicated to the promotion and development of Table Tennis for para Table Tennis players. Whether your aim is just to enjoy playing with players of your own ability; to aspire to potentially becoming a Paralympian; to volunteer in some capacity; or just to be a friend and help promote our sport, we would love to welcome you into our family at PTTU.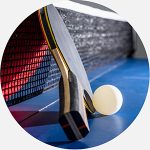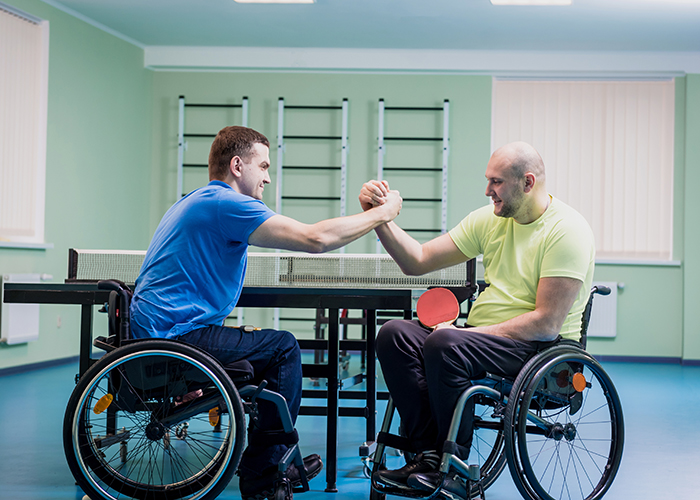 Table tennis is the third largest Paralympic sport in terms of the number of athletes who compete, and outside the elite division it is a game that is enjoyed by over 40 million competitive players in more than 100 countries.
Included in the first Paralympic Games in Rome in 1960, para table tennis allows athletes from all physical impairment groups, aside from the visually impaired, to compete at the highest level in both standing or sitting classes.
Following the laws set by the International Table Tennis Federation (ITTF), with only slight modifications to the serving laws for athletes competing in wheelchairs, para table tennis is split into 11 different classifications. These are, categories 1-5 for those competing in wheelchairs, 6-10 for those who play standing and 11 for standing athletes with a learning disability.
Athletes are assessed and allocated a number between 1 and 10, depending on their functional ability – reach, muscle strength, locomotive restrictions, balance and ability to grip the bat.
However, it is not only about competing at elite level – this is a sport for everyone! Have you ever thought about taking up this fantastic game and getting involved as there are lots of opportunities within Ulster at community level!
If you are interested please get in touch as Table Tennis Ulster will help you source a Club in your area. Please feel free to contact the team at para@tabletennisulster.com for more information.